Iedereen op uw feest is fotograaf
Tegenwoordig heeft iedereen wel een mobiele telefoon bij zich, voorzien van een ingebouwde camera. Wat zou het leuk zijn om de foto's – die de bezoekers maken tijdens een bruiloft, bedrijfsfeest of een evenement – direct weer te geven op één of meerdere schermen. En men kan er zelfs een klein stukje tekst bij plaatsen.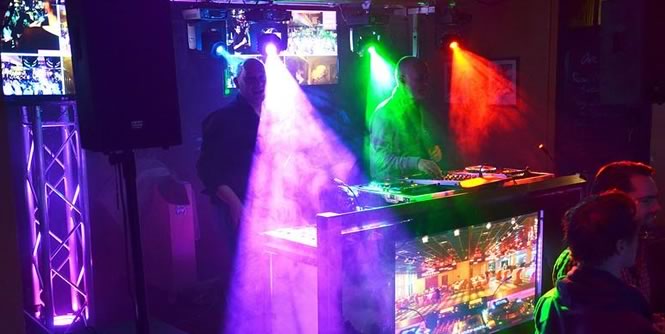 Hoe het werkt
Uw gasten kunnen een gratis app downloaden en installeren op hun telefoon. Zodra de app wordt geopend moet er een unieke 6 cijferige feestcode worden ingevuld. Deze code krijgen de gasten van ons op de feestavond. Nadat de code is ingevoerd kan de bezoeker een foto maken, er een tekstje bijplaatsen en deze vervolgens uploaden naar onze TV schermen die op het podium staan naast onze DJ booth. Zeer eenvoudig en gebruiksvriendelijk. Alle foto's worden in een willekeurige volgorde getoond.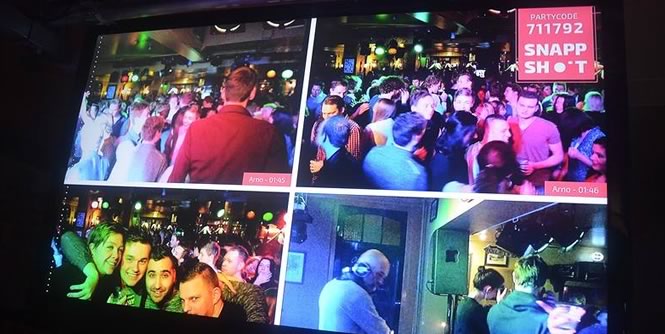 Snappshot is de maker van de app die voor zowel Apple als Android telefoons geschikt is. Zij stellen de software beschikbaar en wij regelen de rest. Deze unieke ervaring kunnen wij u als extra aanvulling tegen een zeer scherpe prijs aanbieden.
Meer weten of een prijsopgave?
Neemt u gerust contact met ons op.