DJ in Twente nodig?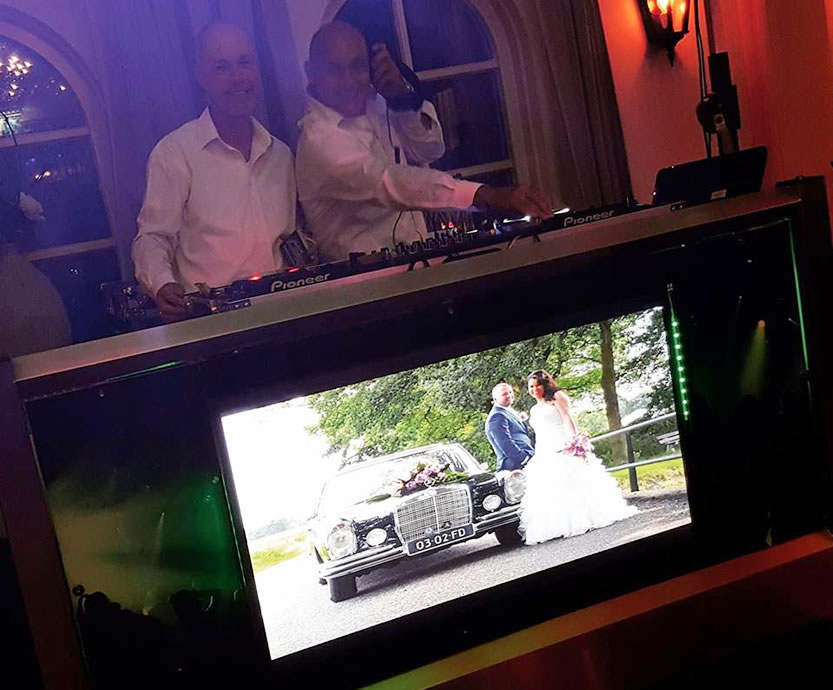 De echte drive-in show uit Twente. DJ Andre en Andre zorgen voor een heerlijk avondje swingen op muziek uit de jaren 60, 70 en 80 in Twente en omstreken. Geboren en getogen in Twente draaien zij hun CD's of vinyl op bruiloften, verjaardagen, feesten en partijen.
In Twente is het altijd feest
Met een uitstekende geluidsinstallatie, licht en rook een onvergetelijk feest! Bovendien presenteren zij discobingo en het onderdeel "Proud to be Fout" op verzoek. Op een groot scherm worden videoclips getoond uit de jaren 80 en foto's van het bruidspaar of de jarige.
Een begrip in Twente
Een begrip in Twente en omgeving zijn deze midden veertigers inmiddels geworden. No-nonsense en liefhebbers van muziek uit deze geweldige periode.
Heeft u interesse? Vraag gerust een offerte aan.