Muziek op uw bruiloft
Muziek op uw bruiloft. Wat kies ik op mijn bruiloft? Een band of een drive-in show? De DJ wordt steeds vaker gevraagd voor het verzorgen van de muziek op uw bruiloft. En de kosten zijn over het algemeen beduidend lager.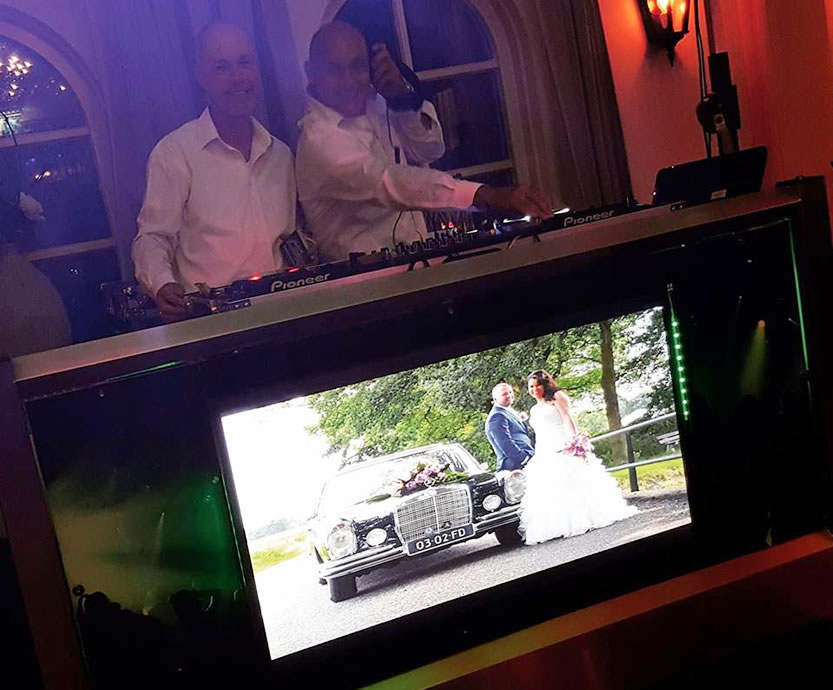 Bruiloft in Almelo en omstreken?
Andre en Andre draaien een breed genre, o.a. top 100, jaren 80, Nederlandstalig, nederpop, rock & roll en popmuziek. De heren hebben elk hun eigen specialiteit. De een houdt meer van disco- en popmuziek, terwijl de ander wat meer affiniteit heeft met rock & roll en Nederlandstalige muziek.
Een bruiloft vol sfeer en gezelligheid
Samen zorgen beide heren voor heel veel sfeer en gezelligheid tijdens uw bruiloft. Zij hebben inmiddels een naam verworven in Almelo en omstreken.
Neemt u gerust contact op of bekijk onze veel gestelde vragen pagina.